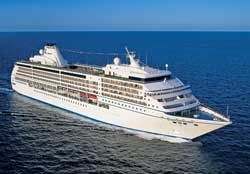 Pink Sands & White Gardenias
There are those for whom the sea is an adventure, not a retreat. For travelers who yearn for true exploration and discovery, there is Regent Seven Seas Cruises.
Tesoro Ixtapa
Within walking distance of shopping, dining and nightlife, this delightful beachfront getaway embodies Mexico's friendly hospitality and welcoming spirit.